Come join us at
LikeMind Recruitment
Our vision is to provide a platform and environment which empowers employees to set and achieve all of their goals in life.
Build your career in the ever evolving market of technology, and support some of the most popular online brands in recruiting the best IT talent across the Berlin and Stockholm markets.
What makes
LikeMind Different
With the business being led by 3 young and ambitious founders where they have worked at some amazing companies across Essex and London, we have made a blend of all of our great experiences whilst avoiding some of the mistakes made along the way!
With this in mind, we aim to get the right mixture of a fun and competitive environment whilst also driving a hard working mentality which we have found get's the very best out of our consultants.
LikeMind provides a platform to learn from the most experienced in the industry whilst offering patience and constant encouragement - ideal for anyone wanting to start and progress in their Recruitment Career.
I love the fast paced environment - there is never a dull moment, whether that is due to being busy or having a laugh with the people around me.
The working environment is very diverse and multicultural, which helps make every day in the office different and exciting! Always great when you can work in an office where your colleagues are also your close friends who always encourage you to do better and achieve greater things. The earning potential here is outlined from the beginning and it is very realistic for you to earn more than you expected within the first year.
LikeMind has so much going on that it's impossible not to grow. Motivation and team morale is always at its highest, where everyone is always celebrating success! On top of hard work, there are tons of incentives, prizes and teams day out. By far the best culture I have worked in!
I have worked in a number of recruitment companies and LikeMind is by far the most enjoyable. The culture is amazing, and everyone is provided with the best training and tools to become a success.
The family vibe & culture makes the environment a great place to work in.
LikeMind is my home. If you want to enjoy waking up and going to work in the morning, then this is the place for you. There is a great balance of culture, banter and fun. Alongside a drive that is pushed by the 3 owners to earn as much money as possible and to better your career for the long-term.
We enable rapid progression. Our leaders have all progressed into their roles in less than 18 months. Anyone can become a leader if they demonstrate they're a competent salesperson and fit the values of the company.
We regular hold mini incentives to keep our consultants competitive with regular awards including £100 vouchers and early finishes on a Friday! One of our best days so far was where we all finished at 12pm and spent the rest of the day enjoying sunshine, amazing food and cocktails / mocktails all afternoon!
We have a market-leading commission plan that we can talk you through, and with our above average fees and high performance culture, it's not uncommon for consultants to take home £12k+ in a month.
We thrive on competition and we believe having a competitive trait is key to success in your career in recruitment, so whether it's competing to be top sales person, winners of our regular incentives, or whether its bragging rights on our pool and ping pong tables, we are always encouraging competition.
We are huge on culture and believe that our consultants perform best when we are working together as a team so we are regularly having Team Event days including Go-Karting, Toca Social, Aqua Park with many or events planned throughout the year.
Every year the LikeMind Directors will select consultant of the year based on Sales Performance where you will win a holiday of up to £1000.
Our fresh consultants will have the chance to win a £250 voucher based on sales, attitude, commitment and general performance.
Our top performing Resourcer of the year, selected by the LikeMind Directors will award you with a £250 voucher of your choice.
Our mugshots
Say to our founders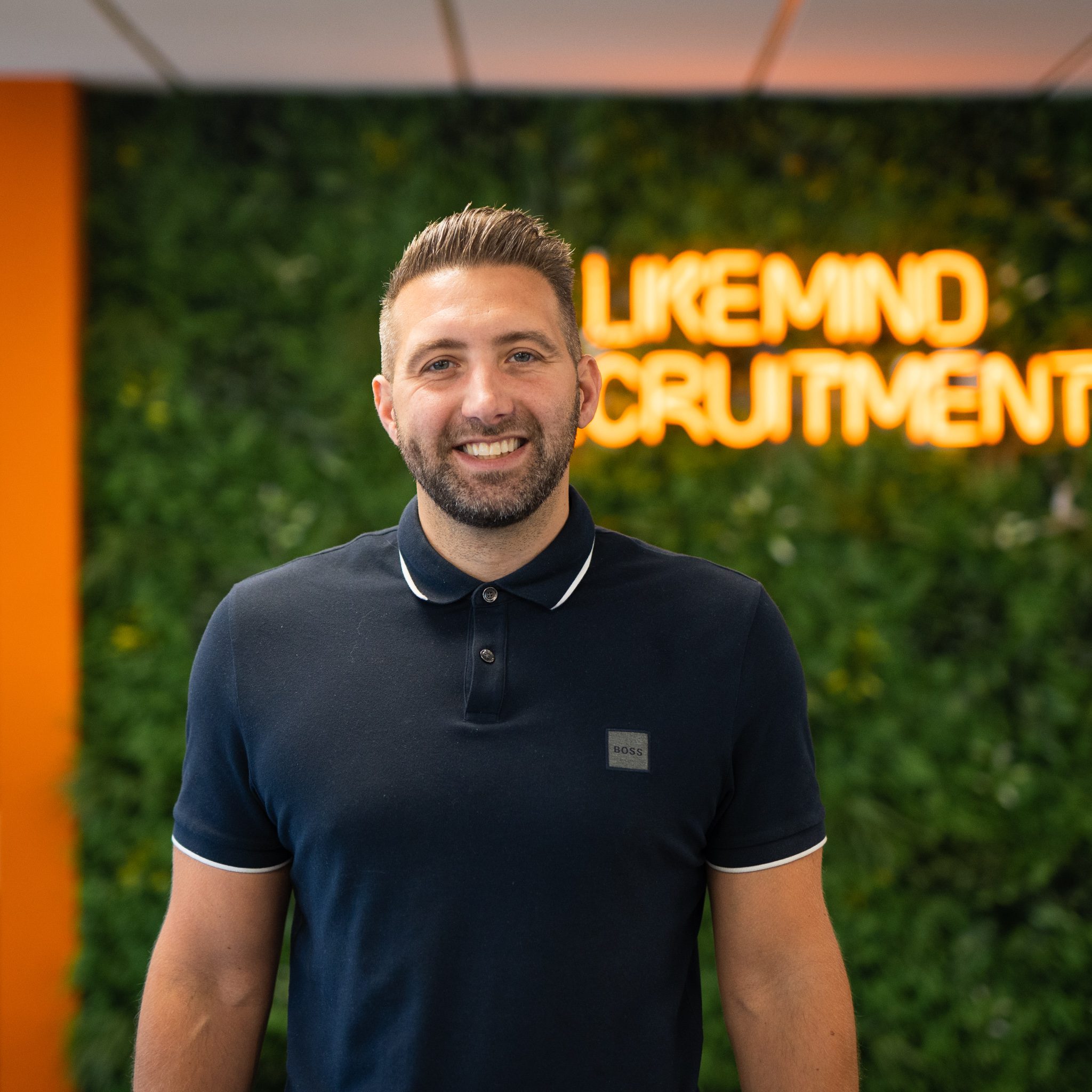 I have a huge thirst for competition so when I had to hang the football boots up due to an injury I turned to Golf.
When I'm not chasing the Tiger Woods dream, I am a family man who enjoys nothing more than lighting up the BBQ and entertaining guests.
Being the "old dog" in recruitment I have worked a number of markets in my early years, with most of my success in the Telecoms market across Germany. In recent years I have grown my network in the Berlin Digital and Data areas where I have been supporting large e-commerce brands.
I am quite materialistic and love the finer things in life, so I'd love to get to a point where I am comfortable with my finances so that I can give my family the things they deserve.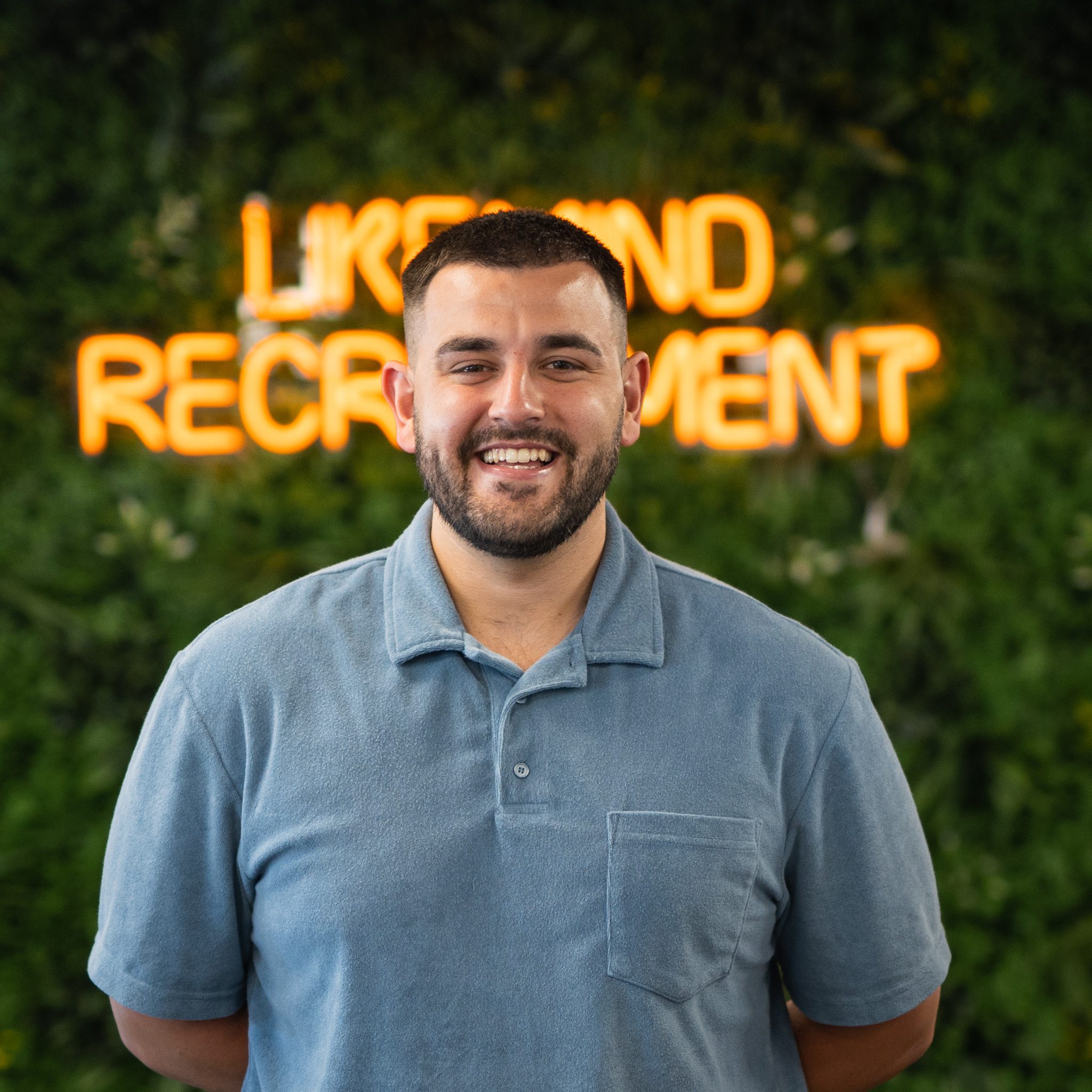 Good to meet you, I'm Oli! Outside of work I am a big football fan and have been a season ticket holder at West Ham for over 10 years, so I am used to Heartache. I am into most sports but I am extremely injury prone, so now I am just extra competitive in Recruitment.
Here at LikeMind I focus across the digital space providing huge support to companies going through hypergrowth, hiring both local and international candidates to relocate to Berlin. I would say my area of expertise would be in the Front End Market, but I have been around the block enough now to understand most positions within the development space.
Now that my dream of a footballer is over 😂 I'm fully focused on creating a solid future for me and my fiancé! The dream for me is to be retired at 50 but I think I love work too much for that to actually happen!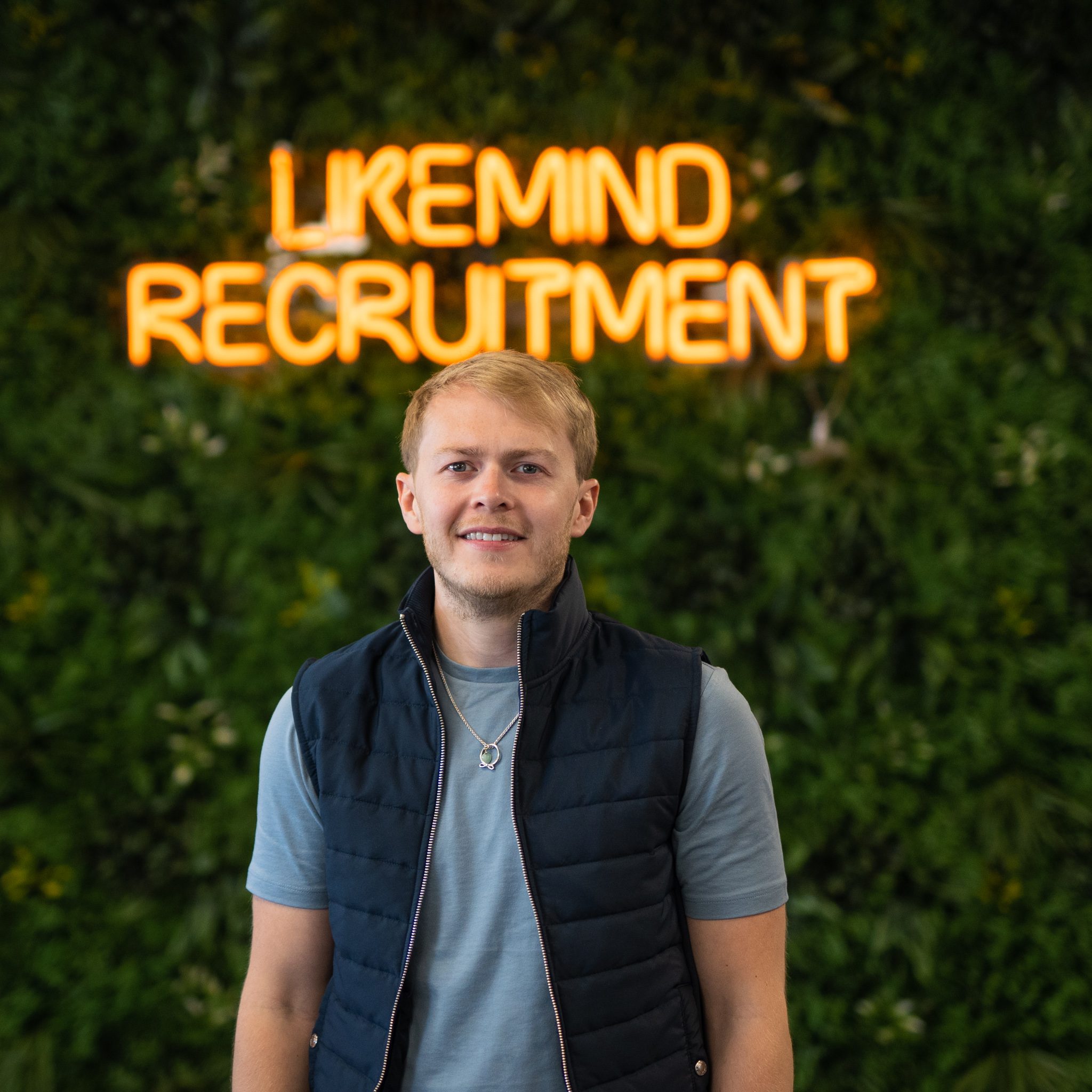 Hey, my name's Will, I am on a mission to find the world's nicest spicy sauce! I'm a big foodie, if I am hungry you will know about it 😜. Aside, from food, my biggest hobby and interest is anything that goes fast!! HUGE car fan, always have been and always will be!!
Here at Likemind, I help build and manage our Berlin client portfolio. Guiding, training and mentoring our consultants to make sure we give the best service to everyone we engage with whether it's a candidate or client! Honesty, detail and listening are the key traits I stand by when I put my recruitment hat on! 🙂
I want to build an empire and solid foundation in the Europe tech community for years to come! Becoming the go-to agency clients speak to when it comes to helping them with their tech hires. Aside from recruitment, I want a happy and adventurous life where I can meet lots of fun and energetic people!
Once you register with us you will be contacted by one of our team to discuss your needs, experience and career objectives.
LikeMind are proud sponsors of the Sophie G Fund via Basildon MIND Charity.
This fund facility offers immediate one-to-one counselling for young people in crisis, and on many occasions, LikeMind has helped sponsor local events.